Welcome to the Skagit River History Website
Now on Twitter -
Flood/River Level Information:
Mount Vernon: CORPS, NOAA, USGS
Here is a video by nhc presented to the Jan. 23, 2012 Skagit County Flood Control Zone District Advisory Committee showing how the Skagit will flood in a 100-year event.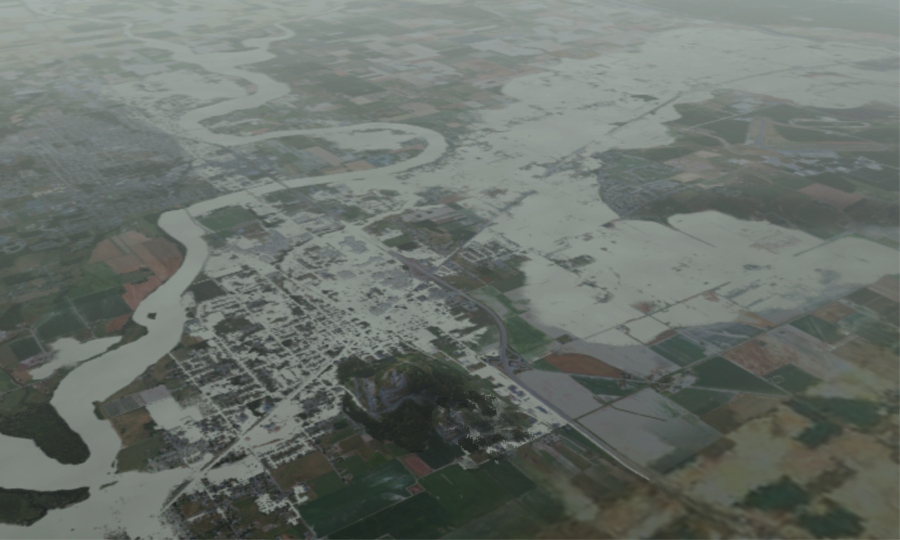 Aerial computer generated depiction of large flood event from Burlington to Mount Vernon to Padilla Bay
Picture Courtesy Skagit County Public Works Department
Published by: Larry Kunzler
This site is dedicated to the truth about the flood history of the Skagit River supported by documentation and analysis.
Hard copies of many of the documents on this web page have been donated to the Sedro-Woolley Museum.
Knowledge is only knowledge when knowledge is shared.
DISCLAIMER: All views expressed herein are entirely those of the publisher and not necessarily those of government agencies, municipalities or other individuals.