EDITORIAL
THE HYPOCRISY CONTINUES
FISH FOR ME, NOT FOR THEE
A couple of months ago, we posted about the hypocrisy of the Swinomish Tribal Government on the fish issue where they oppose water bottles and water wells in small creek basins in Skagit County, but say nothing about Tethys Enterprises' deal for City of Anacortes water. Recently, we learned about a very interesting incident involving the Swinomish Tribal Chairman and the Washington Department of Fish and Wildlife.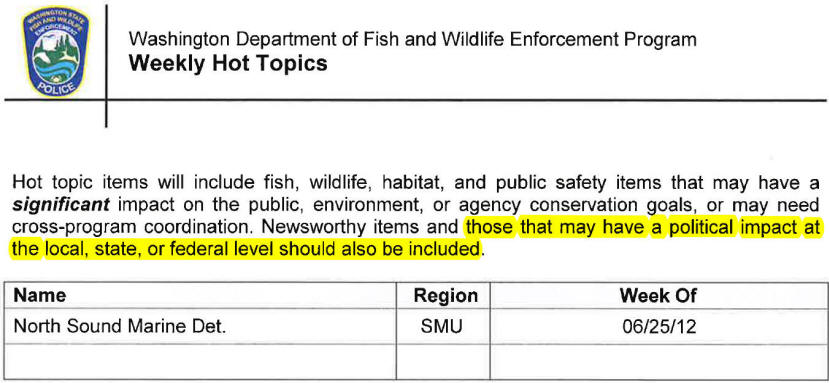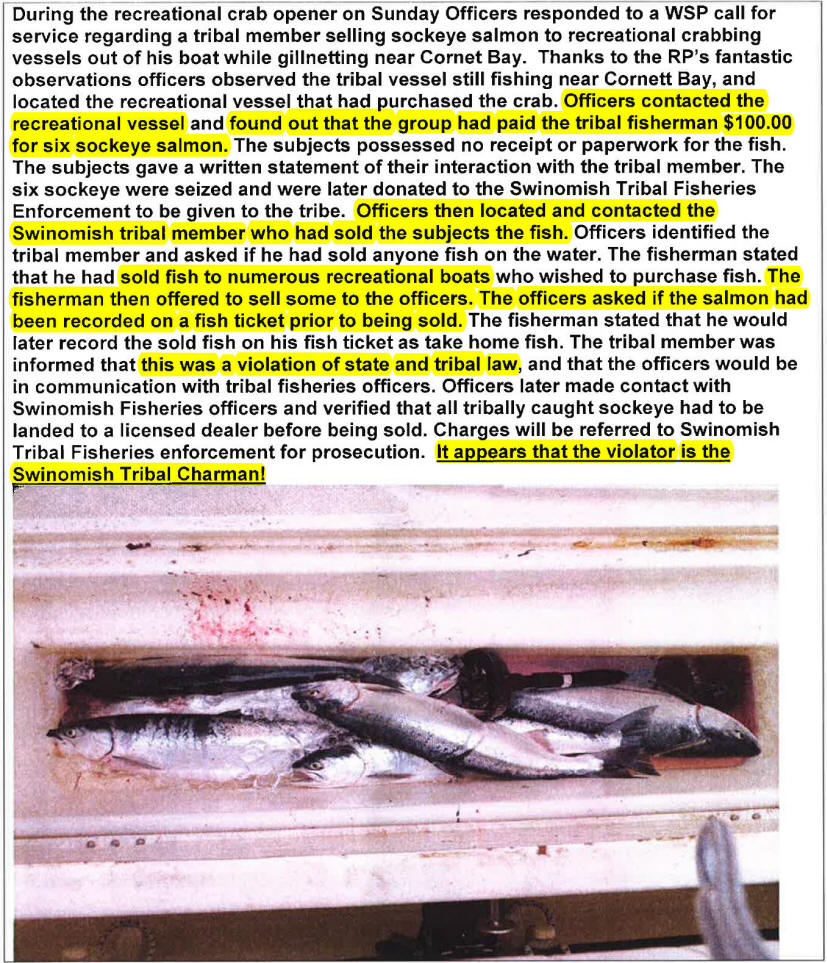 From
Washington Department of Fish and Wildlife Enforcement Program
Weekly Hot Topics for North Sound Marine Detachment, 6/25/2012
Update: We also received on 20 July full and complete incident reports from the Department of Fish & Wildlife officers involved.
This is all against the backdrop of decades of litigation plus threats of litigation against Skagit County water management, land use and flood control projects. Perhaps some people have something to think about... BANISHMENT is a word that comes to mind.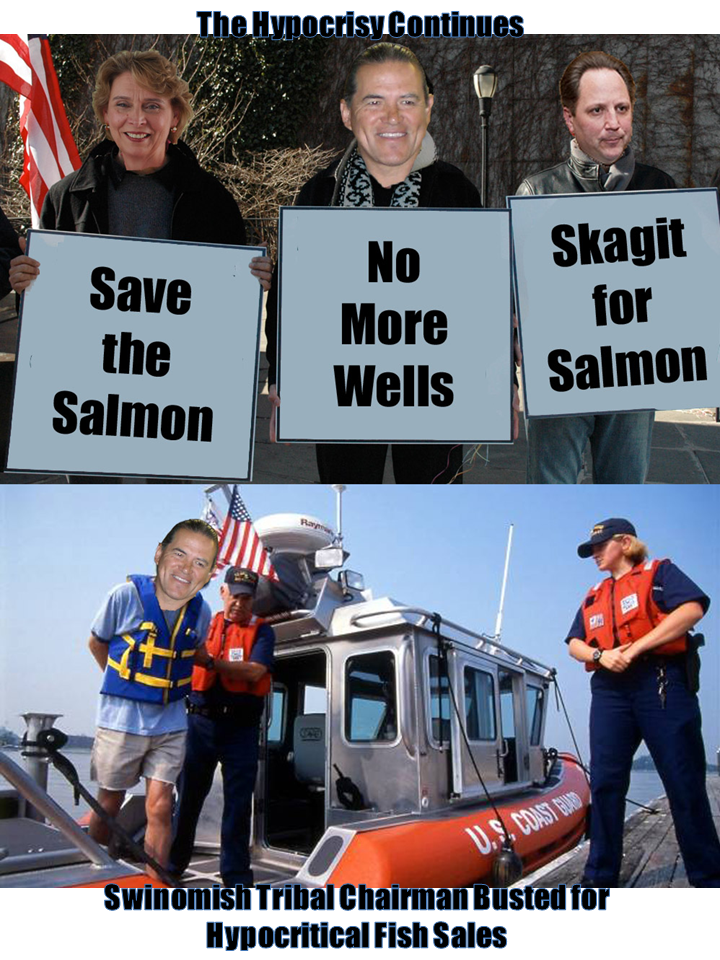 Follow the money… because it is always about the money!
LETS DO IT OURSELVES!! LETS DO IT NOW!! LETS DO IT WITH VOTER APPROVAL!!
May your fields be ripe and budding and your rivers full and flooding (because its the only time people pay attention).
The Angry Citizen