GUEST EDITORIAL
TETHYS BOTTLING PLANT
THE PUBLIC'S RIGHT TO KNOW, PARTICIPATE AND DECIDE
If it seems like folks are worked up over Skagit Valley water these days, it's for good reason.
With little notice and no public input, the Anacortes Mayor announced plans to expand Anacortes' city limits and sell off a vast quantity of the public's water supply to a private corporation, part of a plan to build what would be the largest water bottling plant in the United States.
This will impact our community for many generations to come. We believe the public has the right to know, participate and decide.
Whether man or nature is to blame, there's no denying that the world's climate is heating up fast. The rapid retreat of polar ice and our mountain glaciers can be readily seen from space, and a warmer climate means a much dryer climate in much of the world. (See A Time Lapse Reveals the Retreating South Cascade Glacier in Washington by pasting the following address in your Internet browser: http://www.youtube.com/watch?v=XDnsPUSdXp4.)
A 2012 report by the U. S. Office of National Intelligence warns that global consumption is on track to be more than '40 percent above current sustainable water supplies' by 2030. (The Tethys contract is viable through 2050.) With seven billion people on the planet and billions more on the way, water will define our future. And because 70 percent of the planet's water is used for agriculture, water scarcity is a food security issue.
Nestlé Corporation and other large multi-nationals understand this and are racing to secure water rights across the globe. As Nestlé Chairman Peter Braebeke-Letmanthe recently said in an interview with BBC, "The harsh fact is that we will probably run out of water long before we run out of fuel."
Make no mistake: The dispute over the Skagit River Basin's public water supply is about how we as a community will face this brave new world.
Defending Water in the Skagit Basin believes in a precautionary approach, something we see as a moral obligation to future generations. With shrinking glaciers and the world's richest farmland, we believe local leaders should be doing everything they can to protect the Skagit Valley's water supply and rich alluvial farmland as a hedge against an uncertain future.
Some would allow outside corporate interests to turn our water into a profit-making opportunity—an economic development model commonly seen in third-world countries.
Anacortes Mayor Dean Maxwell recently put the City of Anacortes over $50,000,000 in debt for a new Skagit River water treatment plant – more than $3,000 for every Anacortes resident. The new water plant, still under construction, has a capacity many times larger than the citizens of Anacortes need.
In Oct. 2010, Mayor Maxwell signed a long-term water contract with Tethys Enterprises, Inc., guaranteeing Tethys 5,000,000 gallons of water per day from the Skagit River. The contract is viable through the year 2050, long after most of us now living will be gone.
Putting it into perspective, 5,000,000 gallons per day would equal the largest water bottling plant in the United States, representing nearly a quarter of the existing U.S. bottled water market.
Mayor Maxwell says that the Tethys' plant will bring many jobs, but Tethys flatly refused to promise jobs as a condition of its water contract. In reality, highly automated bottling plants provide a handful of low-paying jobs. Far more likely, the Tethys plant will create traffic problems in the already-congested Highway 20 corridor.
Besides that, neither Tethys nor its CEO, Steve Winter, appear to have any experience in the water industry. Some say Tethys is simply tying up water to sell later, after climate change drives up the value of water.
The Tethys contract requires the corporation to find land within the City of Anacortes on which to build a bottling plant, but Tethys had been unsuccessful in doing so.
Then, on July 31, 2012, Mayor Maxwell, acting on behalf of Tethys, filed an application with Skagit County, seeking to expand Anacortes' city limits to include a large block of rural county land that Tethys plans to buy.
On Monday, August 13, 7, p.m., the Anacortes City Council will discuss for the first time the mayor's action to expand Anacortes' city limits to accommodate Tethys. No public comment will be allowed.
The decisions Mayor Maxwell is making about the Skagit Valley's water supply, without public notice or input, are hard to justify in the face of climate change, shrinking mountain glaciers and a growing, global water shortage.
It's not Mayor Maxwell's water. It's the public's water. The public has a right to know, participate and decide. For more information, please contact me at writingconnection-AT-gmail-DOT-com or 360-982-2105. Please note the attachment below.
All the best,
Sandra Spargo
Defending Water in the Skagit River Basin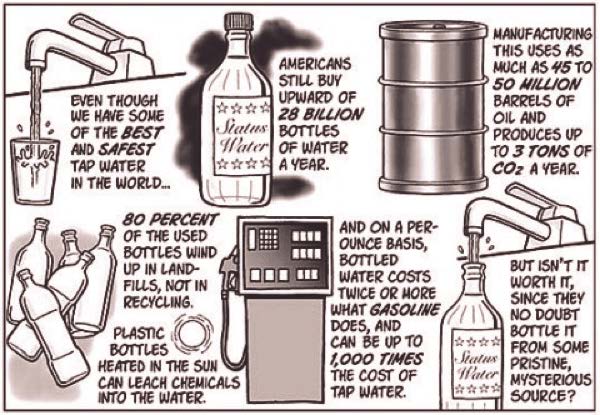 Follow the money… because it is always about the money!
LETS DO IT OURSELVES!! LETS DO IT NOW!! LETS DO IT WITH VOTER APPROVAL!!
May your fields be ripe and budding and your rivers full and flooding (because its the only time people pay attention).
The Angry Citizen